Band and String Instrument Repair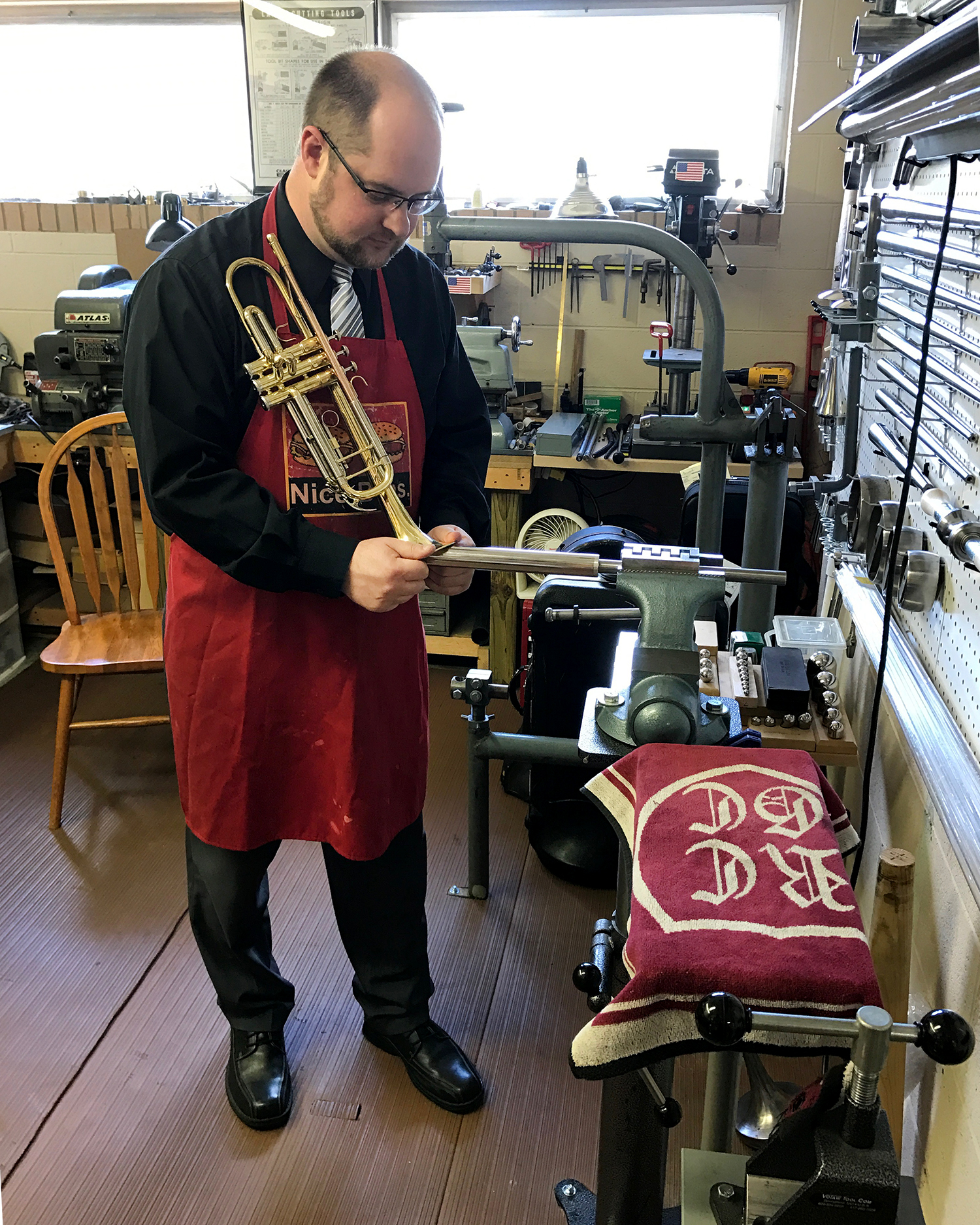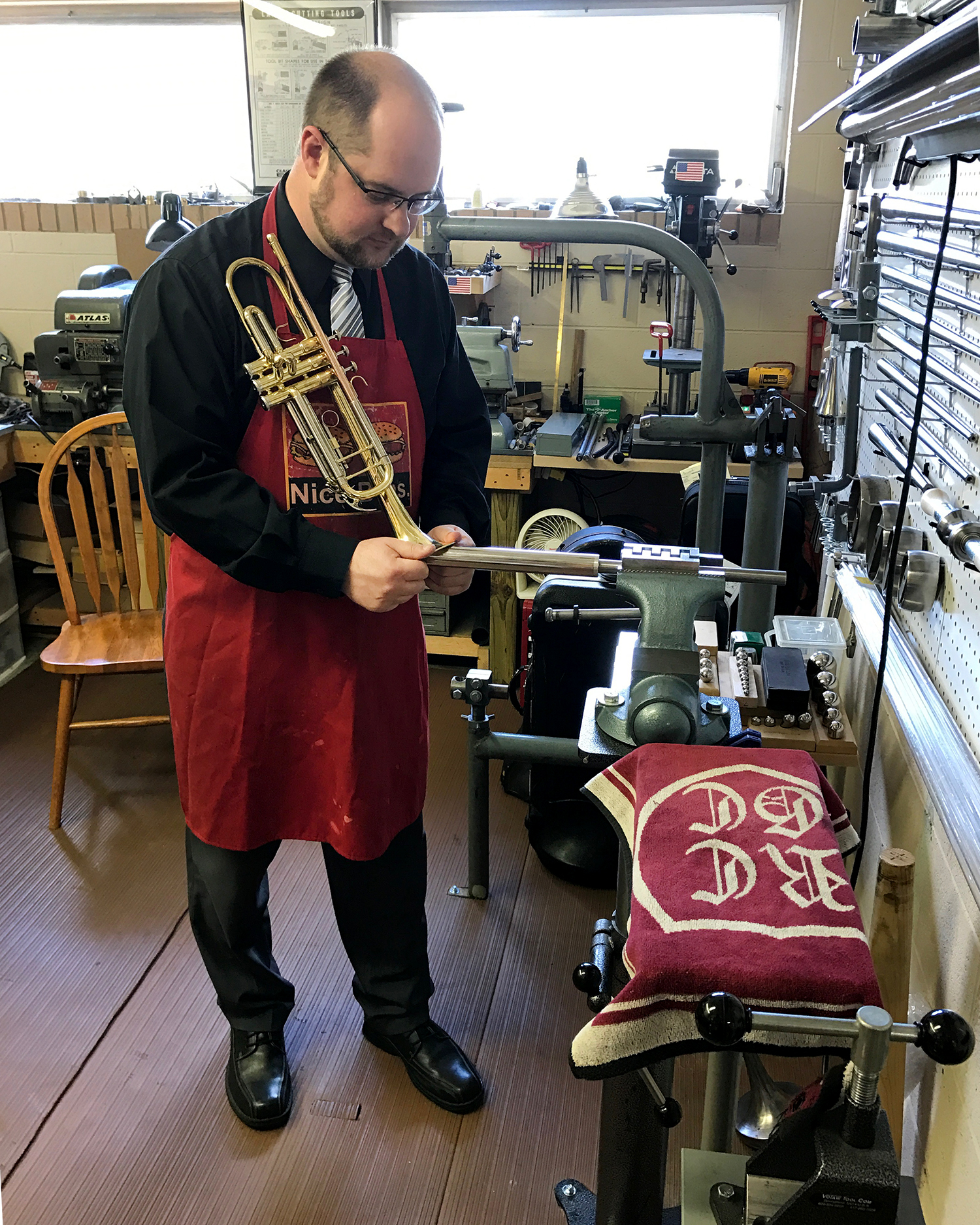 Musical Innovations offers in-house repairs on band and string instruments, and also offers partnerships with specialty shops to offer you the best repair options possible. Our repair shop has a number of highly-trained NAPBIRT-Certified technicians, and we think you'll love our turn-around time and pricing.
Our repair technicians provide timely service with a 100% satisfaction guarantee.
While we realize there are other shops in town - and others that also have the ability to do Greenville County District PO repairs, we offer the following advantages that we believe you'll find very valuable and convenient. In fact, we're pretty sure you'll find you won't get this level of repair service anywhere else!
Just for starters:
All repairs are carefully and thoroughly play-tested by specialists on that instrument before being returned to our customers, so we guarantee your 100% satisfaction.
We have specialists that repair each instrument. Some shops have one or two techs that have to handle a wide variety of instruments, but we feel it's more beneficial to you for us to have specialists trained for each particular instrument. For example, our luthier has over 25 years of experience with stringed instrument repair. We have three in-house string specialists in addition to our woodwind and brass specialists.
We pick up and deliver repairs free of charge for most schools in SC and NC.
We are able to provide loaners for most of our repairs, so that no class or homework time is lost.

If the customer has our Maintenance and Repair Coverage (MRC), this loaner is free of charge. If not, we still offer a loaner for $10 (total for the time the repair is in the shop).
Loaners are also available for schools, for our Preferred Accounts.

We are an authorized repair center for all major brands of instruments. This means we are able to provide warranty work free of charge, and are able to repair your instruments without voiding the manufacturer's warranty. If factory intervention is necessary, we can handle that for you - free of charge as well.
We can do minor repairs on-site at your school if necessary, usually at no charge.
We provide repair/overhaul and inventory assessments at no charge to our Preferred Accounts. We can also help with equipment overhaul and purchase proposals, using the NAfME Standards for School Music Programs to help make your case and help ensure you get the funding and instruments you need.
Fill out the form below to let us know how we can help fix your instrument!
This form is only for internal use so that we can contact you to give you more info about how we can fix your instrument! No information will be sold or distributed to anyone outside of MI.