Welcome to Musical Innovations
Where can you find better products? Better plans? Better prices? Right here at Musical Innovations.
From student through professional instruments, in-house repairs, print music, accessories and gifts, we have everything you need for your musical enjoyment, at surprisingly low prices.
Come meet our friendly, knowledgeable Education Specialists and find out why Musical Innovations was awarded Best Customer Service and also Dealer of the Year for 2015 by NAMM, the International Music Products Industry.
150-G Tanner Road, Greenville, SC 29607 (864)286-8742
Introducing "MI To-Go"!
We are excited to introduce "MI To-Go" curbside customer's purchase pick-up service!
In a hurry? Is it raining? Need just a few items? This FREE VIP service is for you! Call us 1 hour before you arrive, place your order, and we'll be waiting for you at your reserved parking spot!
No minimum order, No surcharge, and No annual fee for MI's new convenient service!
Try it today at our Greenville location - call: (864) 286-8742 that's (864) 28-MUSIC! See you soon!
Your child is about to embark on a wonderful adventure, one that will provide him with fun that will last a lifetime, one that will teach him valuable life skills, and one that will help him in all aspects of his education. As a parent, you probably have a list of questions, and we are happy to help you navigate through the process of figuring out what instrument your child wants to play and getting an affordable, high-quality instrument for your child! We invite you to come by our store to let your child try the different instruments and learn more about our rental/purchase programs - or click one of the links below to get started! Better Products - Better Plans - Better Prices
Find Musical Innovations throughout South Carolina!
Want the best products, best plans, and best prices in SC? Catch us at a school near you!
Or at our Greenville store! Or at our Columbia affiliate, Rice House of Music in Sandhills! Or at our Charleston affiliate, Fox Music House! Or online! (Wow, we're just everywhere!!)
When you get your instrument from M.I., you will see that it has been unpacked, carefully inspected, play tested, and sterilized to ensure that your student is ready to play!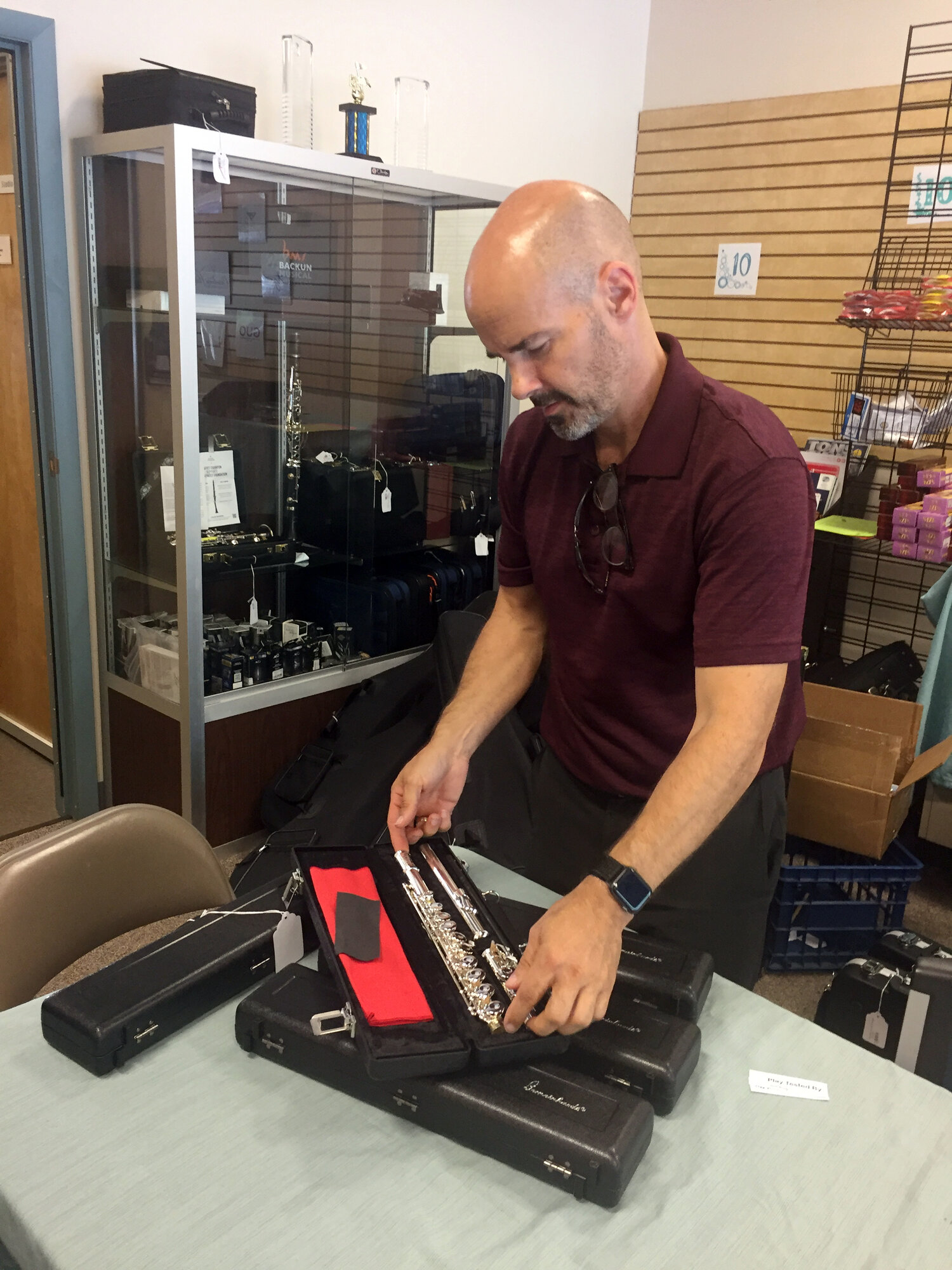 Let us help you get your instrument tuned-up, fixed and ready for the school year! Musical Innovations offers in-house repairs on band and string instruments, and also offers partnerships with specialty shops to offer you the best repair options possible. Our repair shop has a number of highly-trained NAPBIRT-Certified technicians, and we think you'll love our turn-around time and pricing. Our repair technicians provide timely service with a 100% satisfaction guarantee.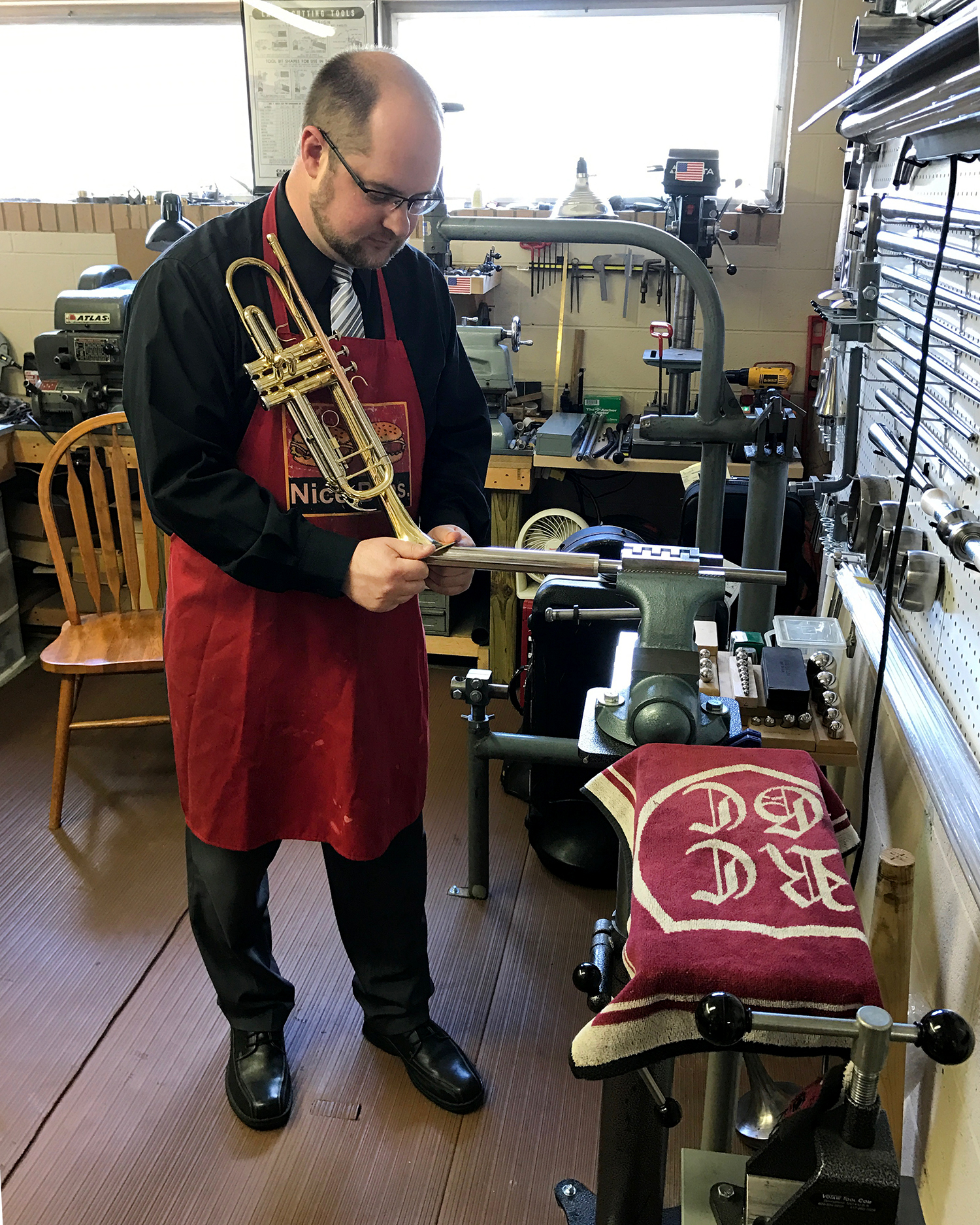 Takt Batons and Cases are a great way to begin your school year!
Each baton is carefully hand balanced for fast response. Starting at $9.99 for student batons, they come in 13" and 15" and come in various woods and shaft materials. Inlays of Mother of Pearl, Abalone, Brass, Ebony and Boxwood delight the eye and add elegance. Exotic, rare and expensive materials (Ebony, Rosewood, Bone,Horn and Snakewood) make for exclusive batons. We are SC's only place to buy a Takt for the modern day conductor.
Are you ready to learn to play an instrument?
We have high-quality student instruments at surprisingly low prices! We'll help you select the correct supplies that you'll need to start off right! We offer lessons at our in-house music conservatory (MIC)! Come in today to get your instrument or check out our online rentals!
What Clients are saying about Musical Innovations